Products:
Industrial Computers & Displays, Time & Frequency

For more than 20 years a premier manufacturer of quality, rugged computers, display, and peripheral equipment solutions for drilling rig floor, outdoor, mobile industrial, and other extreme environments. Flat panel LCD displays, PC-based Products, Keyboards, Pointing Devices for NEMA 12/4, 4X, purge controls, and Factory Mutual Approved for Class I&II, Division 1&2, Groups A-G (Division 2 non-incendive/no purge) hazardous area applications including popular integrated options for touch screens, high/low ambient temperatures, full sunlight conditions and extended KVM solutions (copper and fiber optic). Custom, professionally engineered solutions for unique requirements can be manufactured and fully tested to meet your application in a timely and cost effective manner.
visit their website

In business since 1984, DuroPC focuses on providing complete solutions to meet customer requirements from a complete line of industrial PCs designed and configured from a wide variety of embedded, rackmount, with up to 20 expansion slots, and rugged laptop computer systems.
visit their website

Packaging Solutions for Electronics - ISO 9001:2008 Certified & RoHS compliant
Equipto Electronics Corp is a premier provider of packaging solutions for (COTS) electronics including packaging for Communications, Data and Power. We provide electronics racks to meet earthquake, EMI/RFI, FCC, Military (MIL-STD-167, MIL-STD-461, MIL-STD-810 & MIL-STD-901) Tempest (NSA 94-106), EMP and European EMC requirements.
Equipto is able to manufacture to meet your spec or customize any of our standard products to meet your needs (MOTS). Quantities small or large are not a problem. Our products are RoHS compliant. We are ISO 9001:2008 certified.
visit their website

Since 1979 General Micro Systems Inc. has set the benchmark by which all all embedded technology is measured for the design, manufacturing and deployment high performance computing engines. GMS computing engines are deployed into multiple form factors for deployment from VPX/VME/cPCI to ultra-small form factor systems to rugged smart displays and even rugged network applications. GMS systems are ideal for industries and military programs that require the highest performance and pack the most Computing Power/Watt/Dollar.
visit their website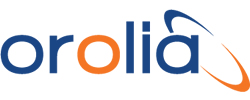 Spectracom is a leading provider of precise positioning, navigation and timing solutions that leverage GPS and other Global Navigation Satellite System signals. Our application-specific products are designed for synchronization and timing of networks, systems and devices; generating or simulating navigation signals; calibration and measurement of signals in the frequency domain. Products include GPS simulators, secure master clock synchronization systems, network time servers, rugged inertial navigation products, bus-level timing, time and frequency analyzers, and more.
visit their website